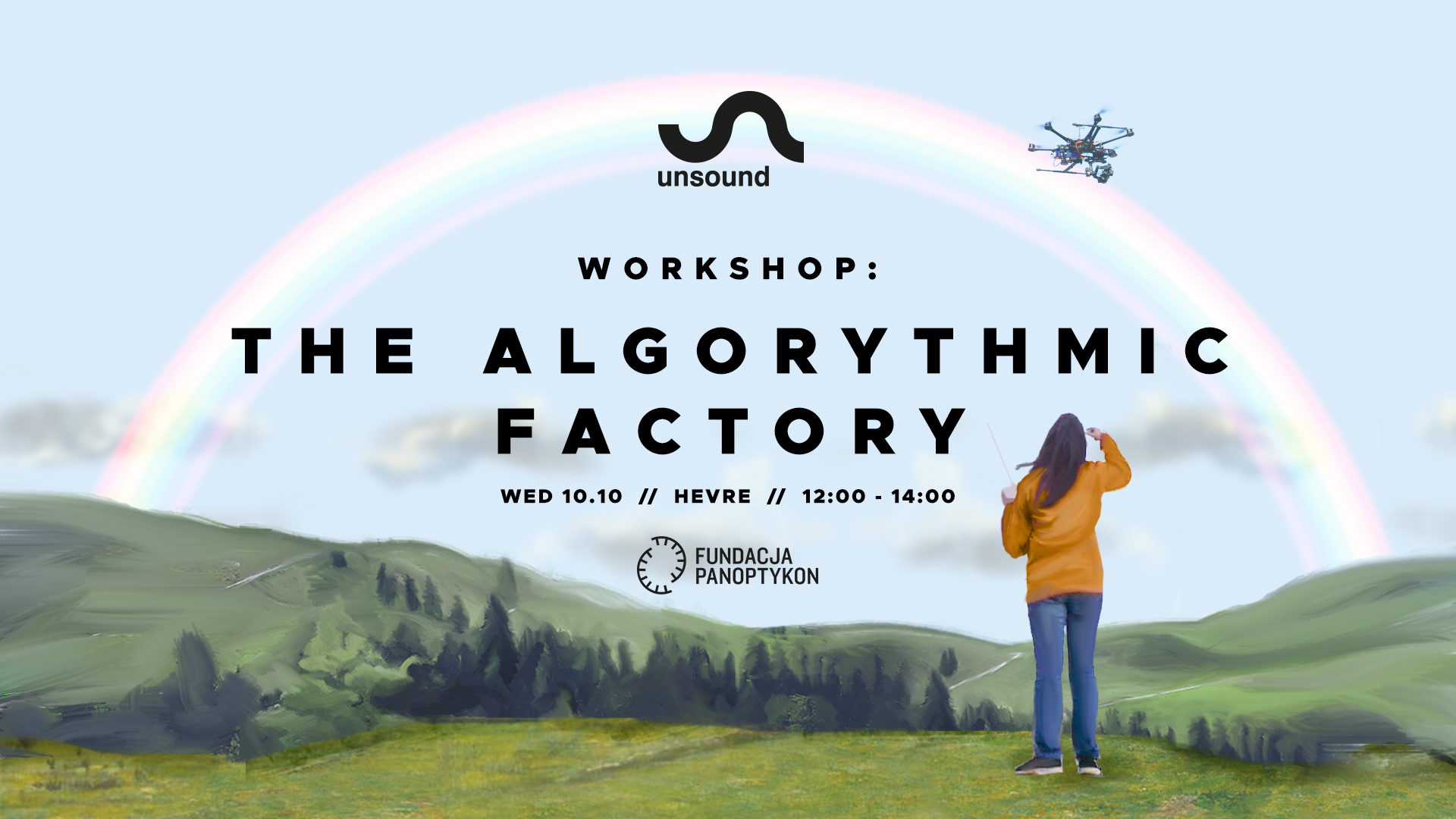 The Algorithmic Factory – how algorithms turn our digital traces into profit
A workshop by the Panoptykon Foundation
Kraków, October 10th, 12:00-14:00

Personal data has become a new currency and a very effective instrument of power. A search engine, social network, bank or governmental agency may know us better than our friends; sometimes even better than ourselves. Data has also become an object of labour – algorithms, modern-day workers, feed on the digital traces that we leave as we navigate the web, analyse them and create ready-to-buy, valuable products: profiles, patterns, anomalies and predictions. Have you ever wondered how it is possible that ads are so tailored to you and your experiences? Can they take advantage of your vulnerabilities, your social position, or your mood? What role does our digital debris play in the world's biggest algorithmic factory – Facebook? What are the products created within the factory and who buys them? Why should we even care? And finally – can we do something about it?

During the workshop we will try to answer all these questions. You'll get a chance to switch roles with the algorithm, see what tools it uses to do its job and what decisions it is expected to make. We will also test practical ways of how to protect your privacy online. The workshop is run by the Panoptykon Foundation – member of EDRi (the European Digital Rights Initiative) and the only NGO in Poland which keeps an eye on those who collect massive amounts of data: state agencies and corporations, and has been doing so since 2009. We carry out investigations, monitor legislative process, make legal interventions and inspire public debate. We help people regain control over their own data.

---
The workshop is limited to 30 participants. To avoid relying on the "first come, first served" rule we ask you to fill out the form below until October 1st.
We will get back to you by October 3rd.
Thank you!